Hi all!
I bought a used, "reef ready" with corner overflows, 135 gallon aquarium from

FishEggs
back in June. Well, after a lot of reading and, more importantly, setting aside some money, it's time for me to get it set up.
It's been a long, slow road of buying a pump, bulkheads, PVC, driftwood, a tank for the sump, and all the little odds and ends.
Here's a picture from the day it arrived: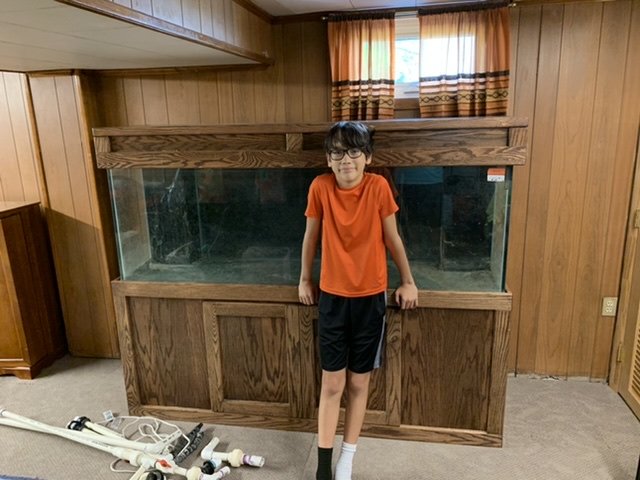 I'm a pretty paranoid guy so I decided to go with a modified "Bean Animal" configuration because it's quiet and has 2 failsafe drains. You can read all about it here:
http://www.reefcentral.com/forums/showthread.php?s=&threadid=1310585&perpage=25&pagenumber=1
To that end, the left overflow will contain the main siphon drain and the secondary, open, drain. The right overflow will contain the return line and the final emergency drain.
I'll post pictures as it progresses.