On Sunday I placed a very mature sponge filter in the sump. I also gave it a few good squeezes to spread the beneficial bacteria to the Poret sheets. Afterwards, I added about 8 Corydoras aeneas.
Within an hour, two were trapped in the overflow box and one had actually made it down to the sump. They were able to access it because there's a large cut out where there was originally supposed to be a return line.
Obviously this was going to work long term so I came up with a solution.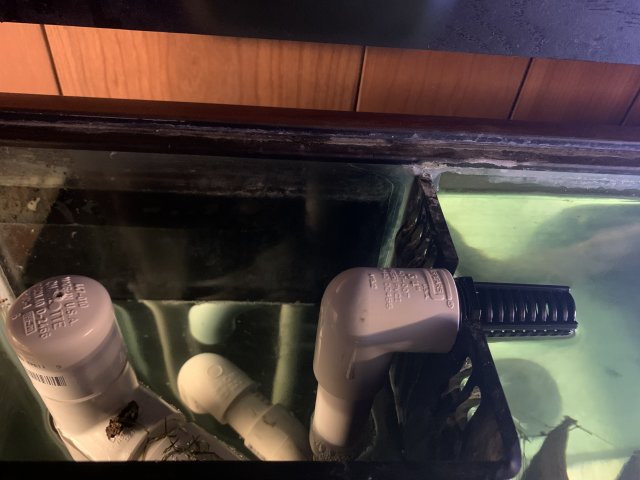 To avoid additional noise, the pipe ends below the water line.