Global Moderators
Staff member
Saturday, November 10, 2018 the Capital Cichlid Association hosts:
Bob Bock - How to Make Fish Food, with an introduction to color enhancers.
John F. Kennedy High School
1901 Randolph Road
Silver Spring, MD 20902
Doors open at 1 PM; meeting starts at 2 PM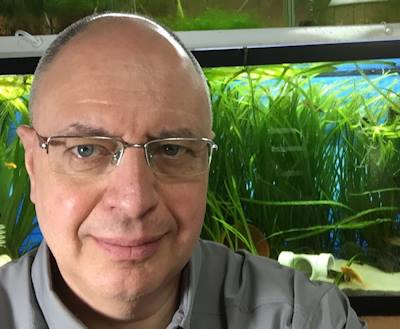 Bob Bock is a member in good standing of the Capital Cichlid Association. He is past president of the North American Native Fishes Association and author of the "Meet the Hobbyist" column of Tropical Fish Hobbyist Magazine. He is a general fish keeper who loves perusing aquarium shops, meeting and talking with other hobbyists, and writing and speaking about fish. Bob also enjoys collecting his own fish and every two years he leads the native fishes collecting trip for the All Aquarium Catfish Convention
.