Board of Directors
Staff member
We'll be having Peter George speak to us on The Cichlids of Lake Kivu.
March 9th
Meetings are in the usual place: All-Purpose Room at John F. Kennedy High School in Silver Spring, MD
Doors open at 1:00 for setup and socializing. The talk will start around 2:00, with raffles and a mini-auction after the talk.
Peter George has been in the aquarium hobby for most of his life. He grew up in The Bronx with a 20-gallon fish tank in their small kitchen, and for all intents and purposes, has never been without at least one tank for the rest of his life. Over the years he's kept pretty much every genus of tropical fresh water fish, and almost every species. Today he has over 40 tanks, focusing almost exclusively on African cichlids from the Rift Lakes, Lake Victoria, the Crater Lakes of Cameroon and West African rivers. He's a member of the American Cichlid Association Board of Trustees, the Board of Directors of the New England Cichlid Association (NECA) and is co-chair of the 2019 ACA-NECA Convention, He is the primary administrator of both the NECA Facebook Group and the ACA Facebook Group, and for several years edited the NECA Newsletter. Peter has been, with Mike Liu and Tom Koba, the driving force behind NECA's successful efforts to import rare and unusual cichlids from Europe's specialty breeders, as well as importing cichlids from Africa through Oliver Lucanus, Jeff Michels, Butch Livingston and Anthony Stissi, among others. He and NECA have arranged and coordinated several extraordinarily difficult cichlid collections from Lac Fwa, Lake Mweru, Lake Victoria and several Crater Lakes in Cameroon. The subject of his talk is 'The Cichlids of Lake Kivu,' which he has based on the 2 collections from that Lake, which have brought into the U.S 10 species never available commercially in North America.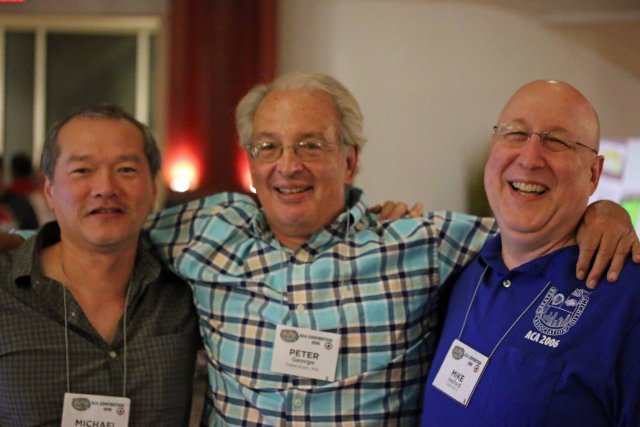 Last edited by a moderator: