I mean they're convicts but hear me out. Father: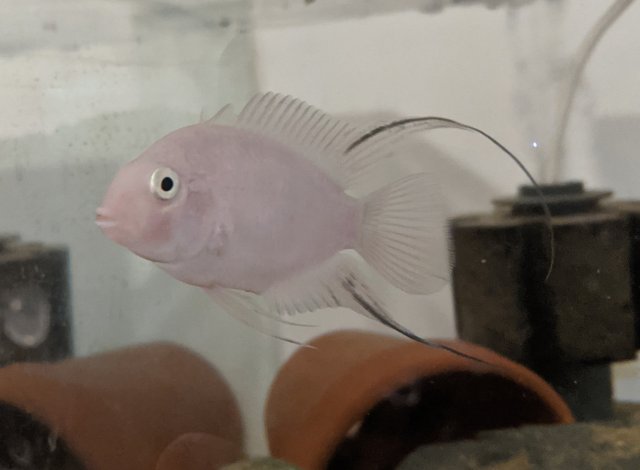 Mother: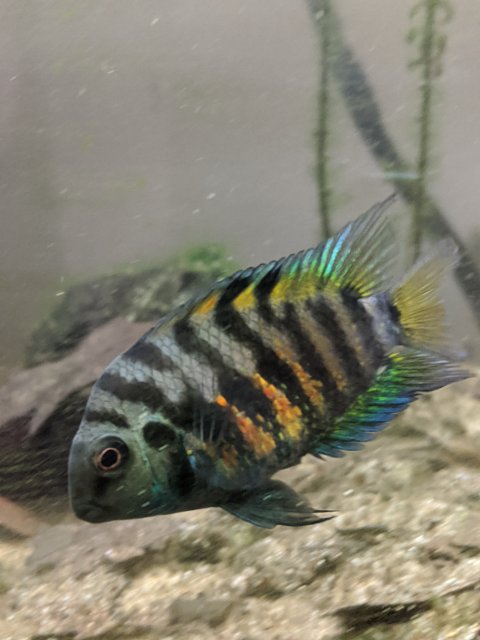 I've got 2 batches out of them that are growing at a very steady rate. I'm breeding them in hopes of just creating a nice looking fish. Would anyone be interested in just a nice looking, charismatic pet?
It turned out that the female is carrying the pink gene so about 2/3 of the fry are pink/marbled.
Male's parents were marbled hrp's that I got at the bfd 3 years ago. Female was a nice looking con that I got at PetSmart lol. Probably has siquia or something in her that's giving her the bright finnage.
Male has the shiny platinum white with the blue and red fins so he obviously has hrp in him but then the marbling probably means he has convict in him somewhere down the line, so these fry are probably 3 way hybrids. Either way I enjoy them, and I hope someone else can too.
(Also waiting for the wow factor when someone sees the males streamers)