I have some young cacatuoides that are sexable and ready to spawn soon.
The father was wild-caught and the mother was a domestic strain from

Triviashi_Maru
.
A picture of some of the fish: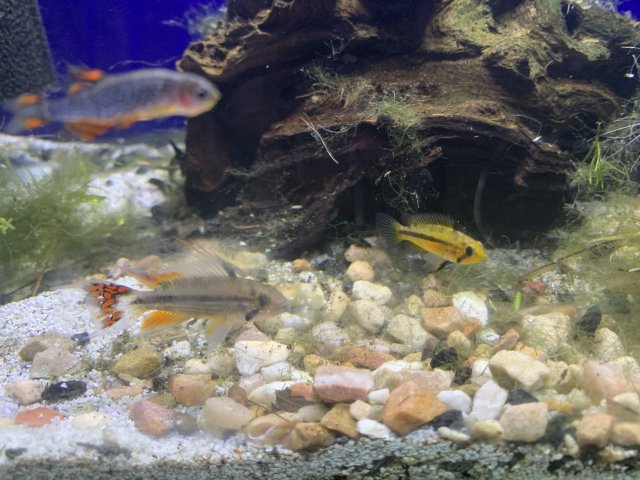 I can't seem to find a picture of the father, but he was stunning. Unfortunately he died a little while ago.
Anyway, $10 for a group of 1m and 3f. I'm located in Rockville.