I know I ask this question alot, but, in spite of me clearing out my fishroom for college, I do have one tank I wanted to stock before that whole cleanout decision was made. I want the following species, but can only get one. I do intend on getting a breeding group for behavior/color's sake and as a result, will probably get fry. Where will those fry go? here. So, which of these would you guys like to see distributed to the DMV area more?
Labidochromis sp. "perlmutt"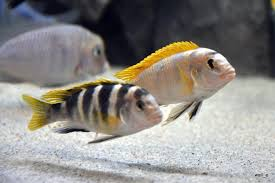 Aulonocara kandeense
Cynotilapia sp. "lions cove"