I have a 20 gallon Marina aquarium kit for sale. Marina brand, less than a year old. Fully established, great condition. Making room.
Buy Marina LED Aquarium Kit, 20-gal at Chewy.com. FREE shipping and the BEST customer service!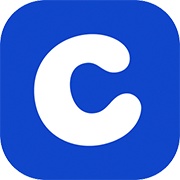 www.chewy.com
INCLUDES:
• Full spectrum dimmable LED light with light color options (hygger Full Spectrum Aquarium Light with Aluminum Alloy Shell Extendable Brackets, White Blue Red LEDs, External Controller, for Freshwater Fish Tank
https://www.amazon.com/dp/B07XBSY32G/ref=cm_sw_r_cp_api_glc_fabc_7pq3FbB4G9S2E?_encoding=UTF8&psc=1
)
• Marina Slim S20 clip-on filter
• custom made sliding glass lid (slides on both ends)
• covered channels outside tank, to hide cords
• white aquarium gravel
• real 7" barnacle cluster (
https://www.amazon.com/dp/B01MUC4KDW/ref=cm_sw_r_cp_api_glt_fabc_oCp2FbFREXCBS?_encoding=UTF8&psc=1
)
• 7.5" stone shelter decor (
https://www.petco.com/shop/en/petcostore/product/imagitarium-swim-through-stones-decor
)
• 4" coral decor (Danmu 1Pc of Polyresin Coral Ornament Diamater 4 1/3" for Fish Tank Aquarium Decoration
https://www.amazon.com/dp/B07ZQ4C8TH/ref=cm_sw_r_cp_api_glc_fabc_k1.2FbMXXGYQW?_encoding=UTF8&psc=1
)
Measures 24"w x 12"d x 16.5"h
Item is heavy. Must be able to carry away. Serious inquiries and contactless pickup only.
Must indicate intended time of pickup, and pick up at the time you indicate, or it will go to the next person in the queue.