I've been kind of neglecting these guys and threw some mixed foods (some with higher protein) in there every once in a while. Usually I give them plant based.
Tonight I take a close look past the algae covered glass and was surprised to see some fry! They're little wigglers, but past the egg sac stage.
They're super easy to spawn and every time I've fed something rich in protein, it gets them going but I've always backed off bc they're just in a 30 gallon until I get a chance to put them in a larger tank.
Looks like they're happy. No one is missing or injured. They've always been pretty mellow guys.
I find when I put my dwarf cichlids in bigger tanks, they actually get more aggressive for some reason. (Any thoughts on that? Even though they show some spawning behaviors but it never leads anywhere bc I don't pursue it.)
Pretty excited about these guys. Do you think I should separate even if the parents care for them?
I have some reading to do. Can't even remember my research on them re. this.
Think I should pull the fry to prevent parental aggression?
No better pics or video bc it was stressing him out.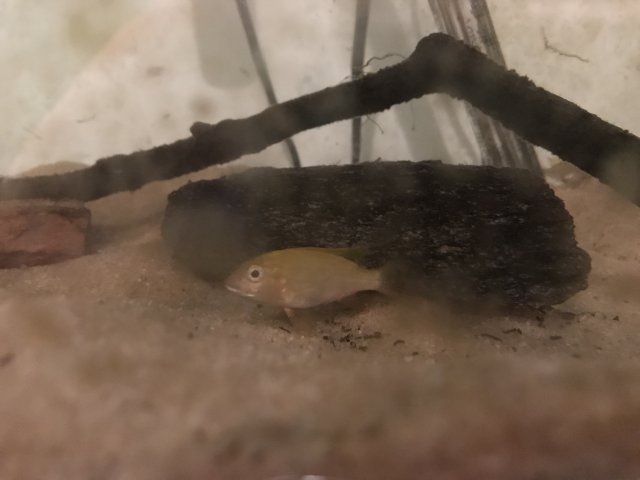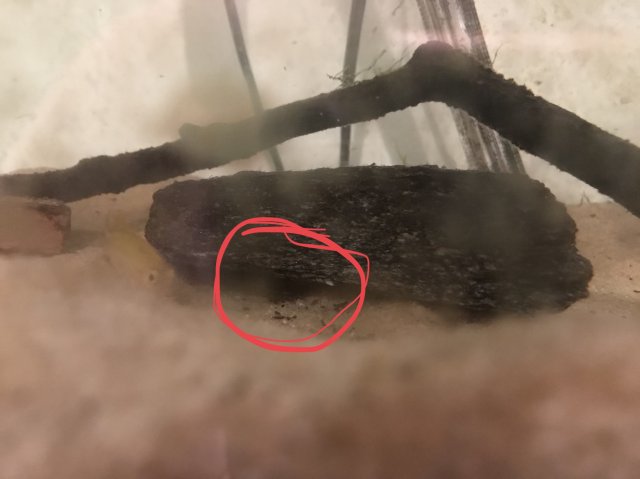 Last edited: