Tank (72" x 18" x 27") has some years behind it and some decent scratches but is still display tank worthy IMO. It is currently up and running. No leaks. Never been resealed. Center brace was removed long before I came into possession of it but I fabricated a new one. Two, 1.5" drain lines drilled on the left side.
Custom stand, 40" tall constructed of 2"x4"s. Not display worthy but I originally planned to wrap it with oak. Very strong/stable design. There is a solid red oak canopy that I built that is included. Some warping from moisture. No lids.
48" Fluval LED strip light (w/ remote) included.
Custom 29 gallon (36" x 12" x 17") sump. Bulkhead drilled to connect with the pump. The catch tray has three, 4" holes to fit filter socks. I have three 50 micron, and three, 100 micron. Large, middle chamber has bio balls. Custom acrylic lids for sump. All included.
1/12 HP Iwaki pump included. 1" (reduced to 3/4") supply line from the pump which is drilled through the back pane w/ spraybar inside the tank.
The items listed are the only items included in this sale. No livestock, driftwood, heaters, etc. You may keep the pool filter sand substrate free, w/ purchase. Or I can dispose of it before pickup.
The tank will be cleaned and immediately ready for setup once you get it home. I'm not looking to part this out and am selling everything above as a package.
The tank is made with 1/2" glass and is quite heavy. I am willing to help load and can carry one end if you think you can handle the other.
Supply and drain lines were made with unions so break-down and setups are very quick and easy. No cutting and/or re-plumbing necessary.
Pics:
Full tank, red oak canopy;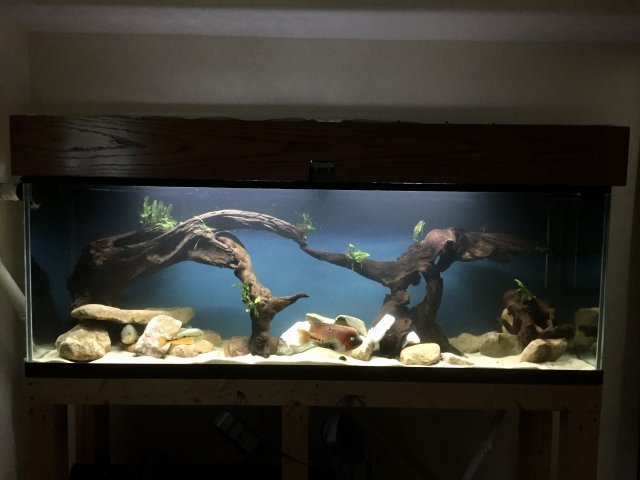 Stand construction. Sump/pump placement. Note, sump was not completed in this earlier pic.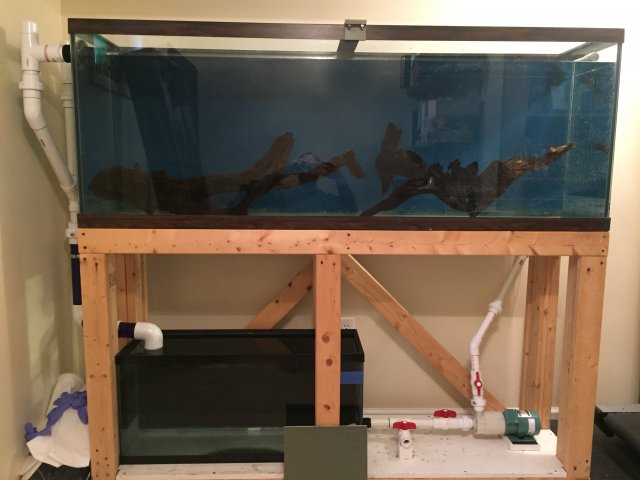 Sump chambers/bioballs/ drilled bulkhead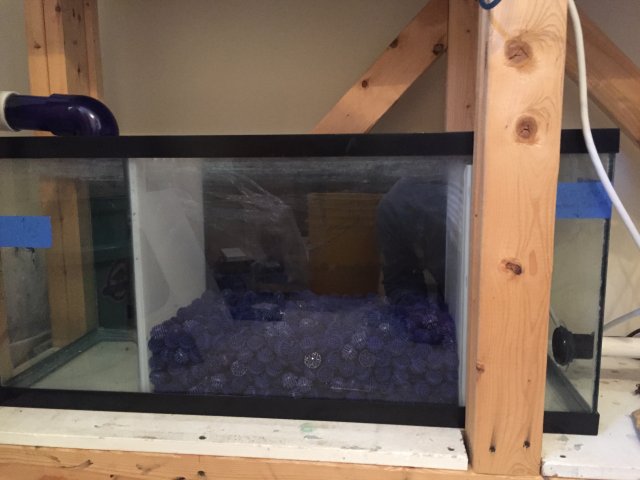 Spill tray/filter socks.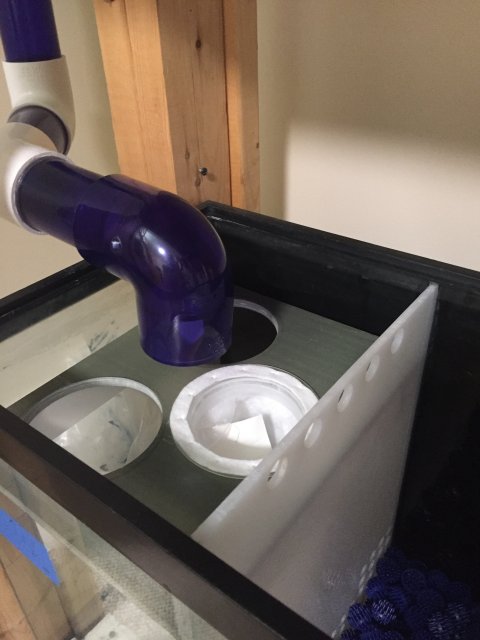 Two, 1.5" overflows, meet at a wye and become 2" after that.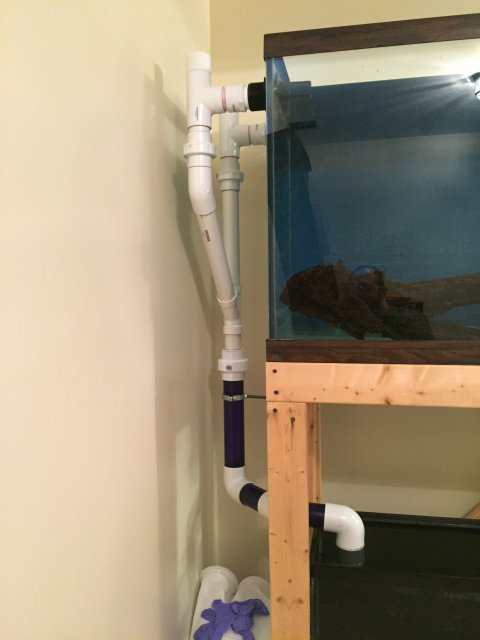 Pump. Valve tee'd in for quick draining.
3/4" supply, drilled through the rear pane. A new spray bar has since been constructed and painted black.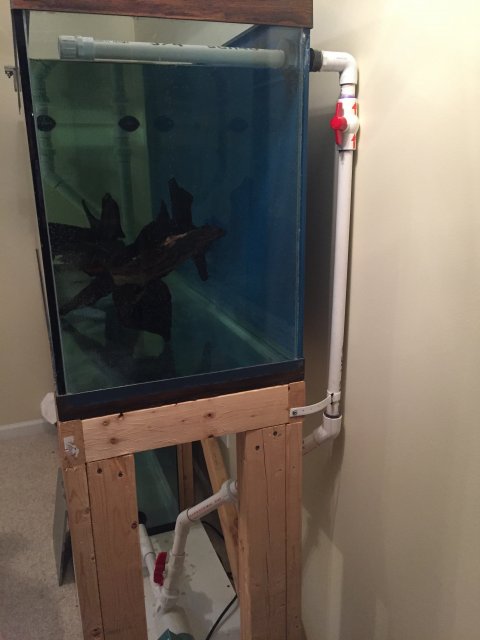 Current spray bar (before painting). It is not glued in. Can be removed for cleaning, adjusted for where you want to focus the jets, or holes enlarged for less current, etc.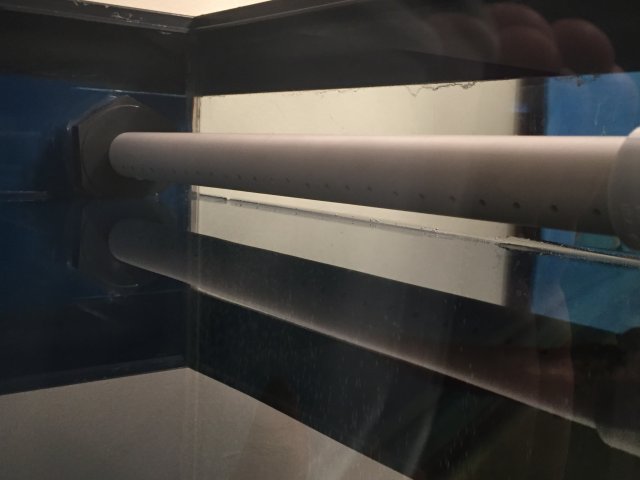 Current setup.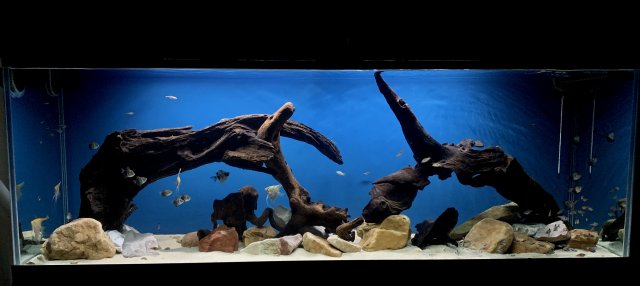 $550